Introducing Formula E Rubber Track Pads for Heavy-duty Machine
World-renowned EVERPADS rubber pads continue to set industry standards as premium spare parts for road construction machinery without the premium cost. Our decades of expertise in high-performance rubber products and the latest technology provide track pads with outstanding durability, performance, and significant cost savings.
EVERPADS rubber pads offer increased stability during operations with bolt-on to direct-to-chain pad options used for excavators and other equipment requiring flexibility, such as paving clean outer side tracks.
Key Advantages of EVERPADS Rubber Track Pads
As an essential part of your undercarriage system, the quality retention of our rubber pads is very high.
Long-term cost-effective with our innovative Formula E foundation technology rubber pads.
Consistent wearability and outstanding durability even on steel track chain.
EVERPADS rubber tracks are specified for use on different surfaces.
Our bolt-on rubber pads come in easy mounting styles, making it easy to replace a pad.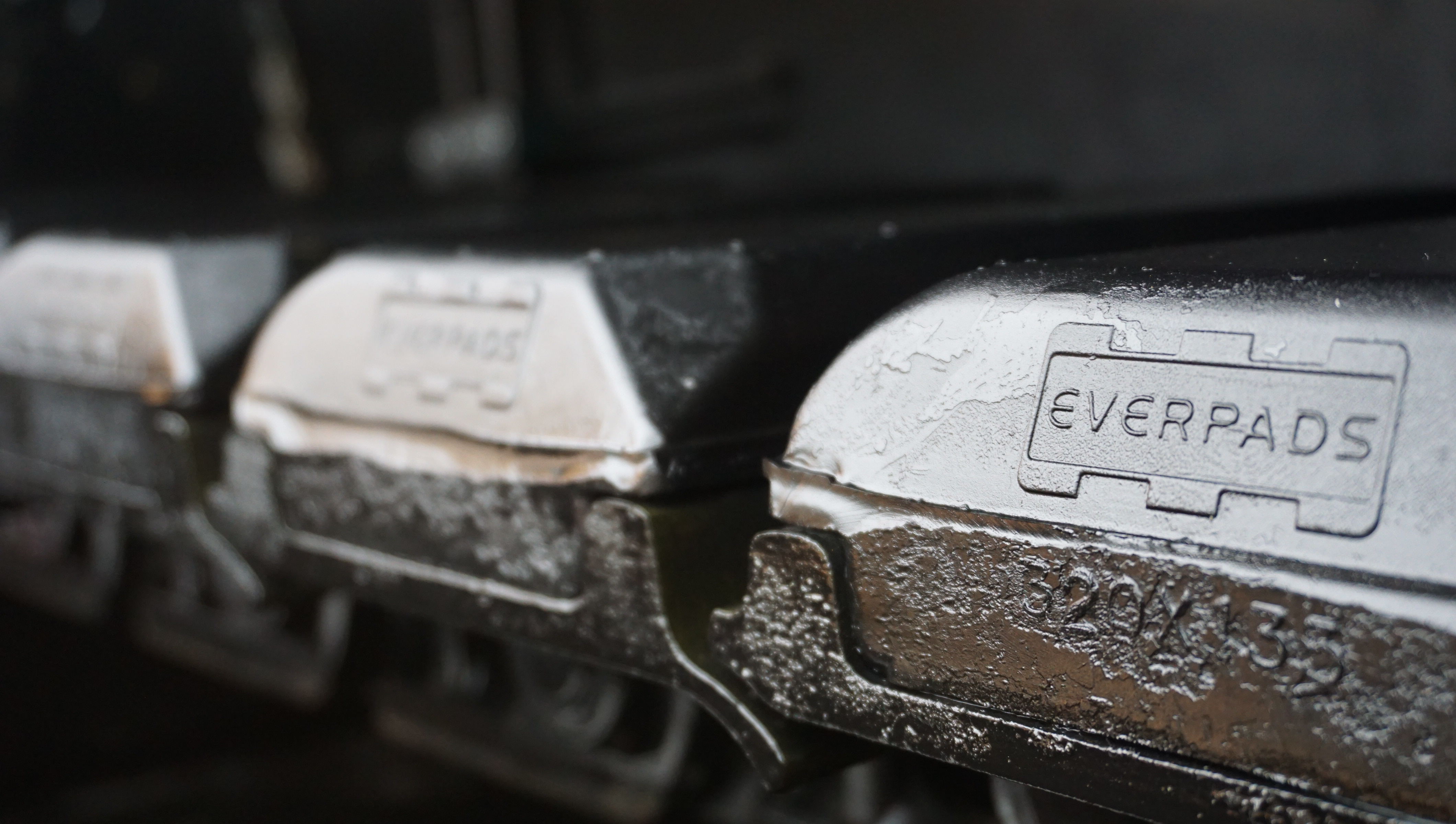 Whether it's a long hard construction application using or naturally, ballast material such as rail maintenance, this rubber pad is built to provide a solid and secure foundation for the machine and its components to stand on without damaging the surface.
FIVE REASONS EVERPADS RUBBER TRACK PADS EXCEL AS A MARKET LEADER
You prefer track pads that survive the most extreme conditions because they are cut- and tear-resistant
EVERPADS' proprietary rubber formula boosts longevity for excavation projects.
You strive to gain more cost-efficiencies.
We first invented bolt-on track pads specifically for operators to streamline installation and gain cost savings.
You want to extend the life of your road construction machinery.
Our customers get 3x the service life with our rubber track pads.
Design For Purpose
Knowing Your Needs: Introducing Proprietary Rubber Compound Formula
E15 Formula:
E15 formula's rubber track pad manages high-temperature and viscous asphalt particles in asphalt paving construction. With a high load capacity molecular structure, the rubber pads provide higher stability to perform more smooth paving operations.
Features
Heat resistance

Oil resistance

Tear resistance
Application
Asphalt construction project
Best for:
E22 Formula:
The E22 formula rubber track pads for excavators work on all road conditions, including rugged surfaces and unforeseen environments. Our advanced cut-resistant rubber molecular structure keeps rubber pads intact—even after scrapes from sharp objects.
Features
Cut resistance

Tear resistance
Application
Railroad construction

Recyclables depot

Glass factory
Best for:
E30 Formula:
The E30 formula is used for rubber track pads and poly track pads that feature an advanced chamfer edge patent design to overcome moving with enormous drag force on rugged surfaces.
Features
Low heat generation

High loading capacity

High heat resistance
Application
Asphalt removal project

Paving construction
Best for
Features of EVERPADS Rubber Pad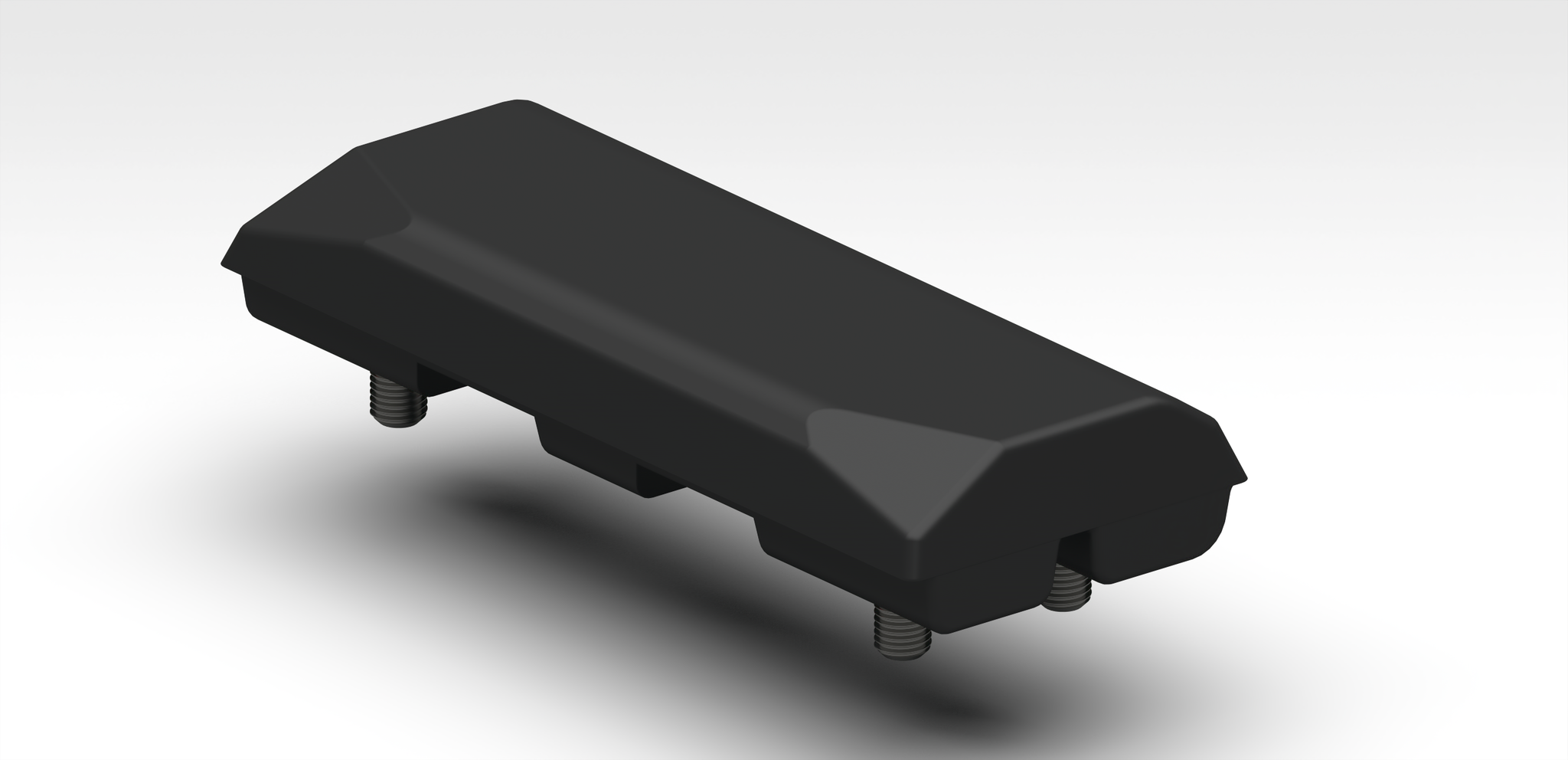 Longer Service Life Span: Formula E Technology
EVERPADS applies Formula E, one of our proprietary core technologies, to our rubber track pads, slowing down the rubber's aging (fatigue) speed. This technology results in longer service life and maintains excellent properties capabilities, especially for intense extracting construction projects.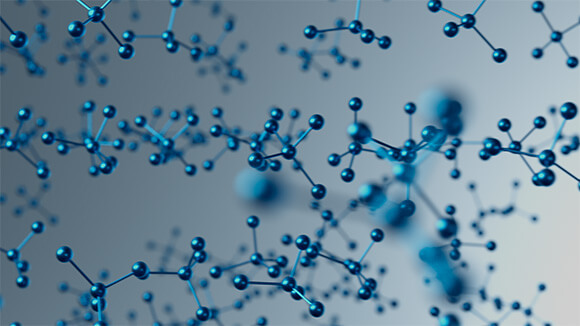 Special Rubber Compound: Pavers, Excavators & Cold Planer
EVERPADS uses a specially developed rubber formula for each road construction application, delivering excellent capabilities in your operating environment to support your success in every project.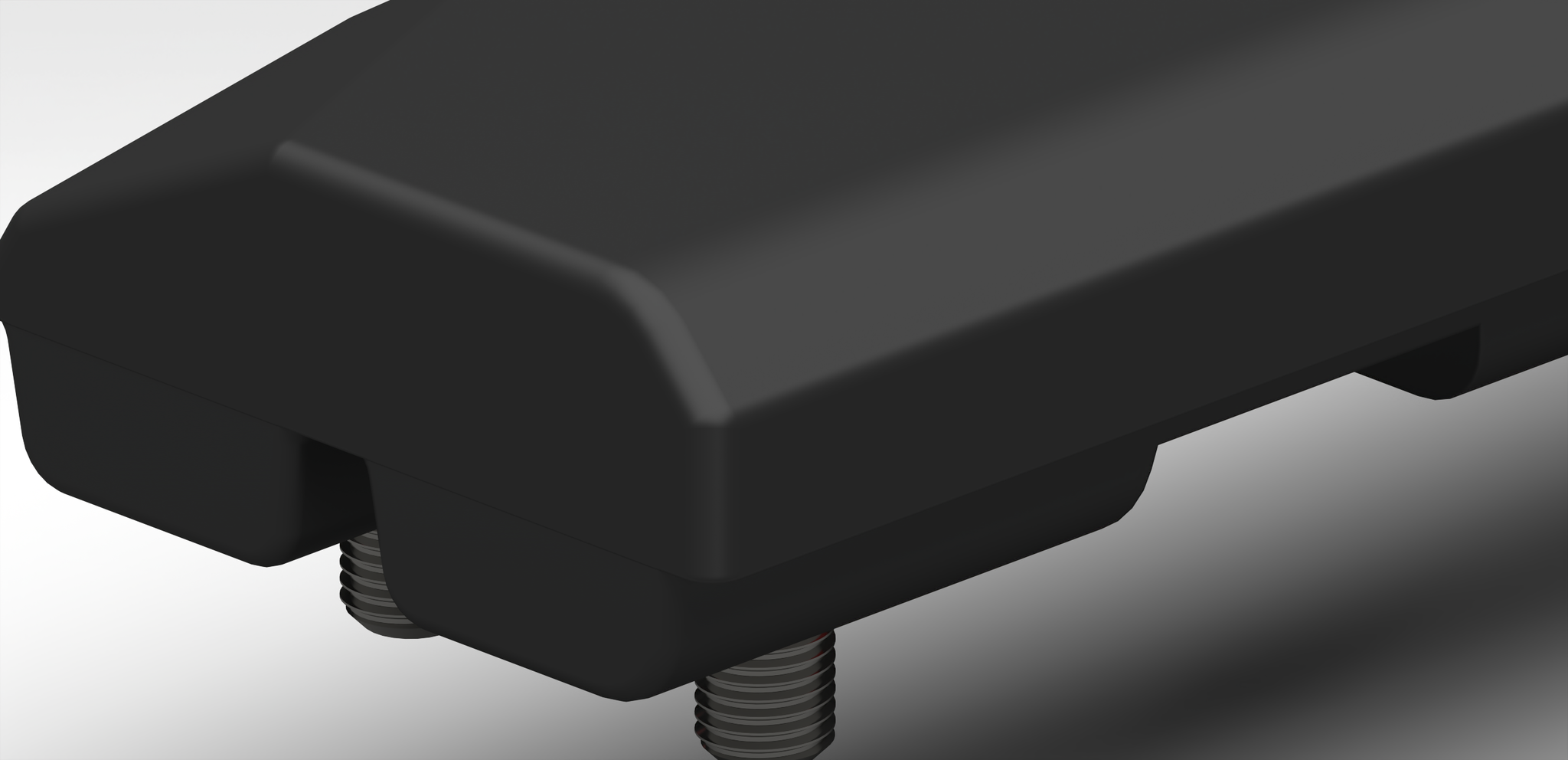 Superior Moving Experience: Patent Chamfer Edge Design
EVERPADS optimizes its track pad chamfer edge with a meticulous design, advancing the quality and steering agility to overcome rugged road surfaces. The chamfer feature helps excavators avoid unnecessary wear and tear and enables them to handle the most complex construction projects. Additionally, our chamfer design offers on-site protection against close contact.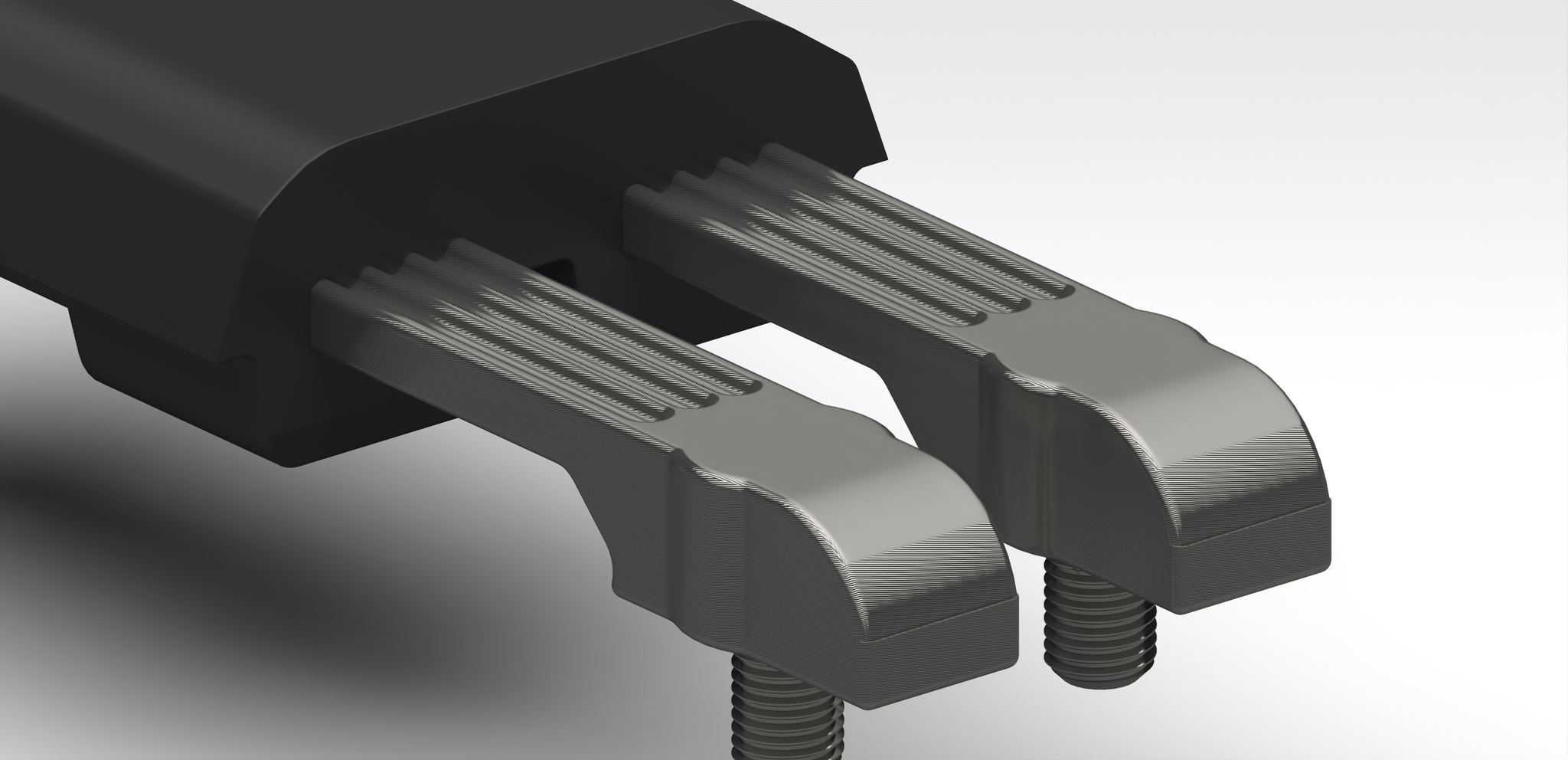 Extreme Durable: Patent Support Frame and Built-in Steel plate
EVERPADS rubber track pads, as a premier choice for the excavator undercarriage parts, provide extreme durability, a patented support frame, and a built-in steel plate—all engineered to substantially increase the strength of track pads and prevent any deformation.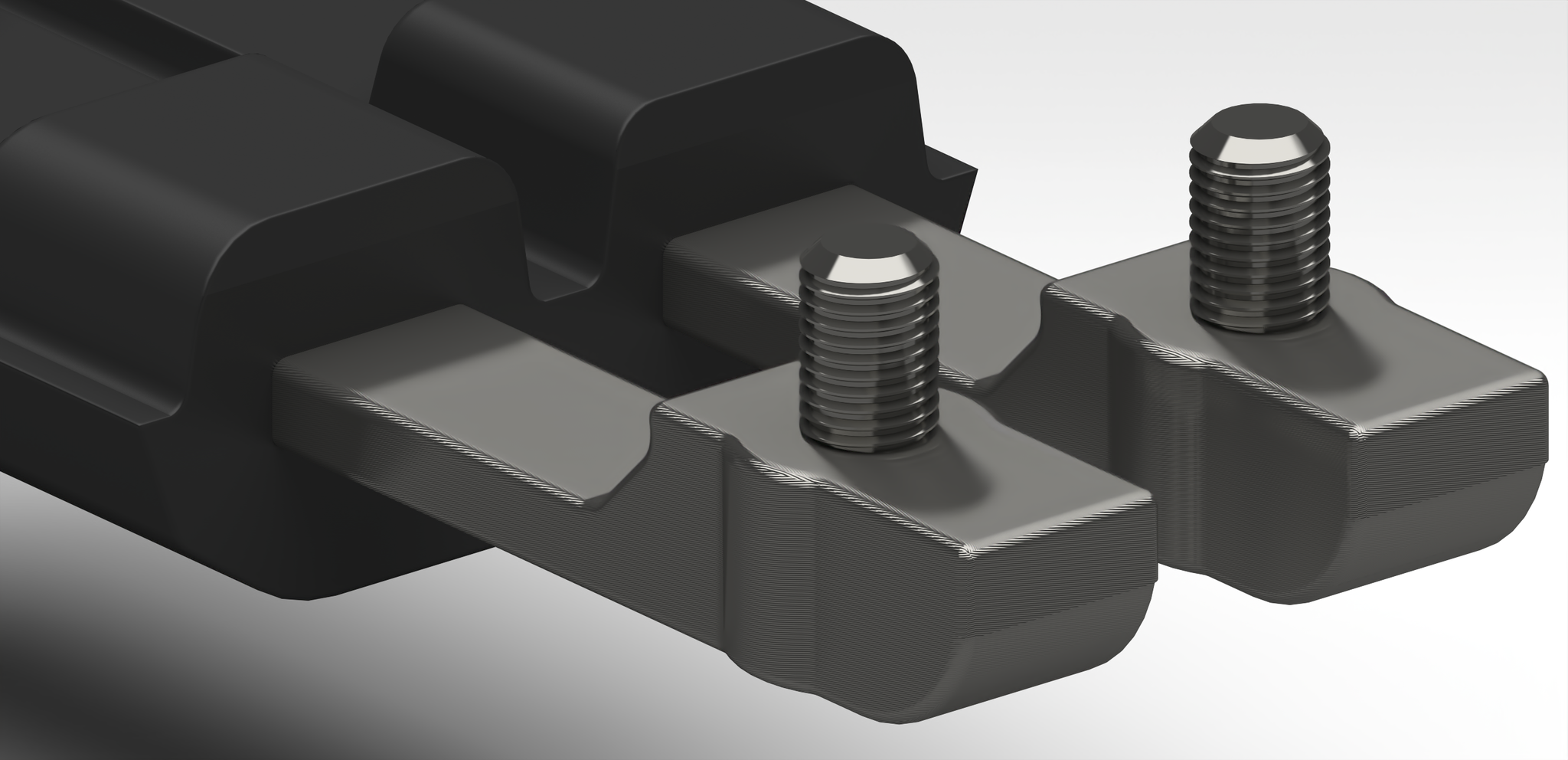 Cost-Efficiency Solution: Bolt-on Excavator Track Pads
EVERPADS first invented bolt-on track pads, providing a more straightforward installation and cost-efficient solution. Our bolt-on track pads for excavators provide stability for operators who work on railroad construction or other rugged road surfaces.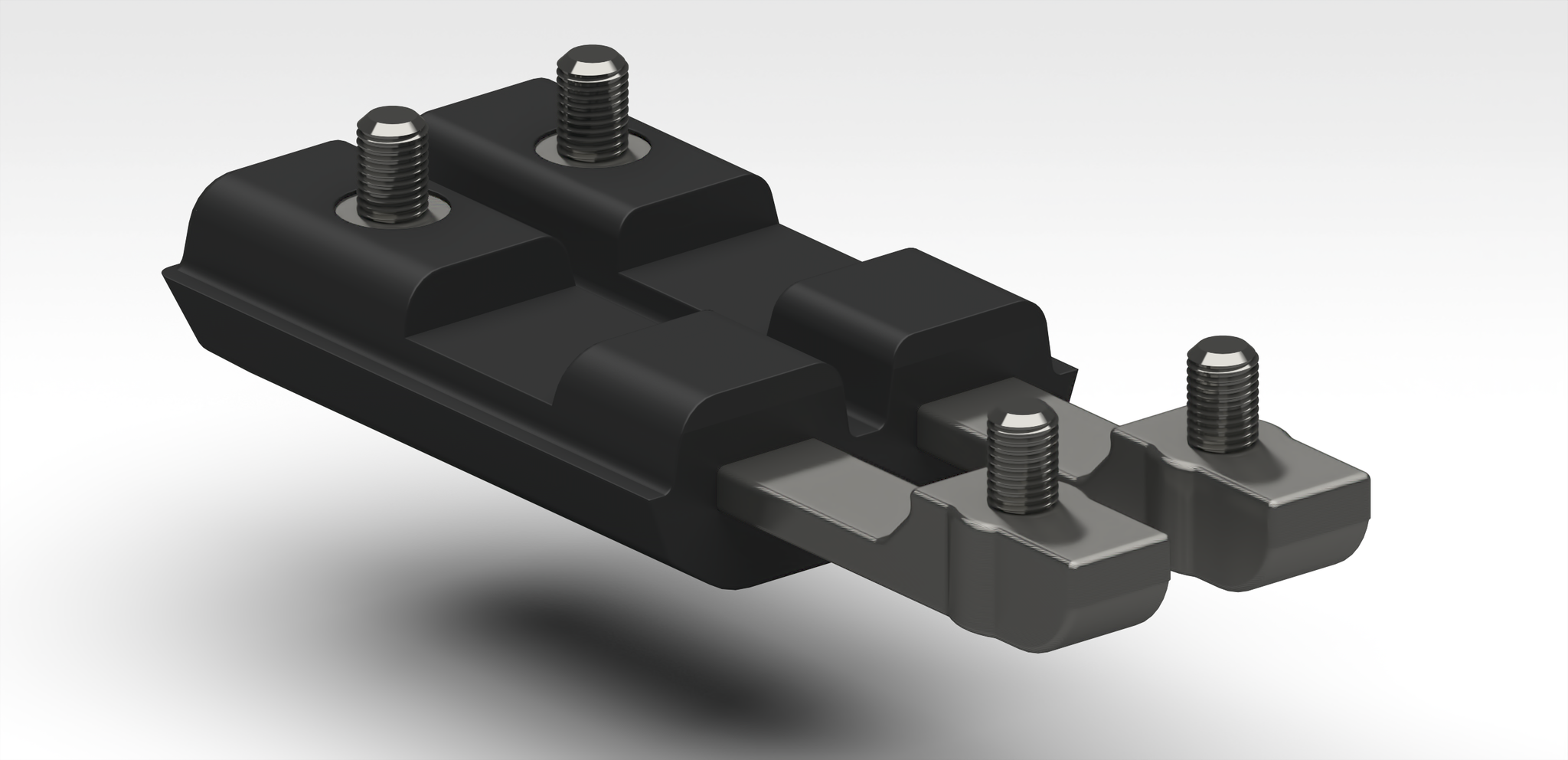 A Perfect Fit when Bolt-on Pads are Incompatible: Chain-on Track Pads
Chain-on track pads, another popular track pad type, include the rubber part molded together with the steel plate. These are optimal when bolt-on pads are incompatible with your excavators. We also provide 500mm chain-on excavator rubber track pads for larger machines, including CatⓇ, Volvo, Hitachi, and other brand excavators.
Please get in touch with us for immediate assistance if you cannot find your machine/model in the Finder's drop-down menus.